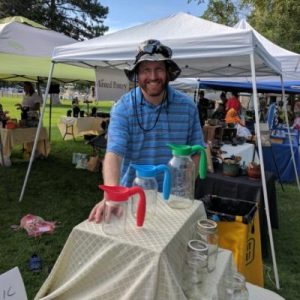 Once we had a few working prototypes, we were ready to validate the idea of the Ergo Spout®. Validating an idea is important part of launching a product. You might think your idea is amazing, but if no one else does, you won't be able to make money on it.
In order to validate the Ergo Spout® we needed to find our market. Bryce decided that our local farmer's markets were a good place to start. In July and August of 2017 we visited several farmer's markets in Davis County, Utah. We chatted with everyone we could about the Ergo Spout®, its pricing, its shape and whether they would be interested in purchasing it. We also collected emails to start an email list.
It was fun to meet people who liked our idea and were interested in on our progress.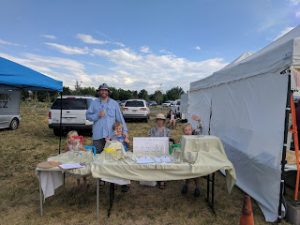 The Farmer's Markets were a Success!
After just a few farmer's markets we had collected several hundred email addresses and felt pretty confident that we could successfully launch the Ergo Spout®. Now it was time to prepare in earnest to launch a crowdfunding campaign.