We are excited to welcome Melyssa of the Instagram @melyssa_saves to our Culinesco blog for this guest post on getting started with food storage. As a company, Culinesco believes in having a well stocked pantry and food storage on hand. Melyssa shares the same enthusiasm and will help you know how to start your food storage.
Melyssa is the mother of five beautiful children (four boys and one girl). She is also a second generation piano teacher and part time self reliance influencer. Her favorite past times are gardening and camping with her family. She is a self-proclaimed budgeting and food storage fanatic who loves helping other mothers prepare their families for whatever lies ahead.
Welcome, Melyssa!
---
Where do I start with Food Storage?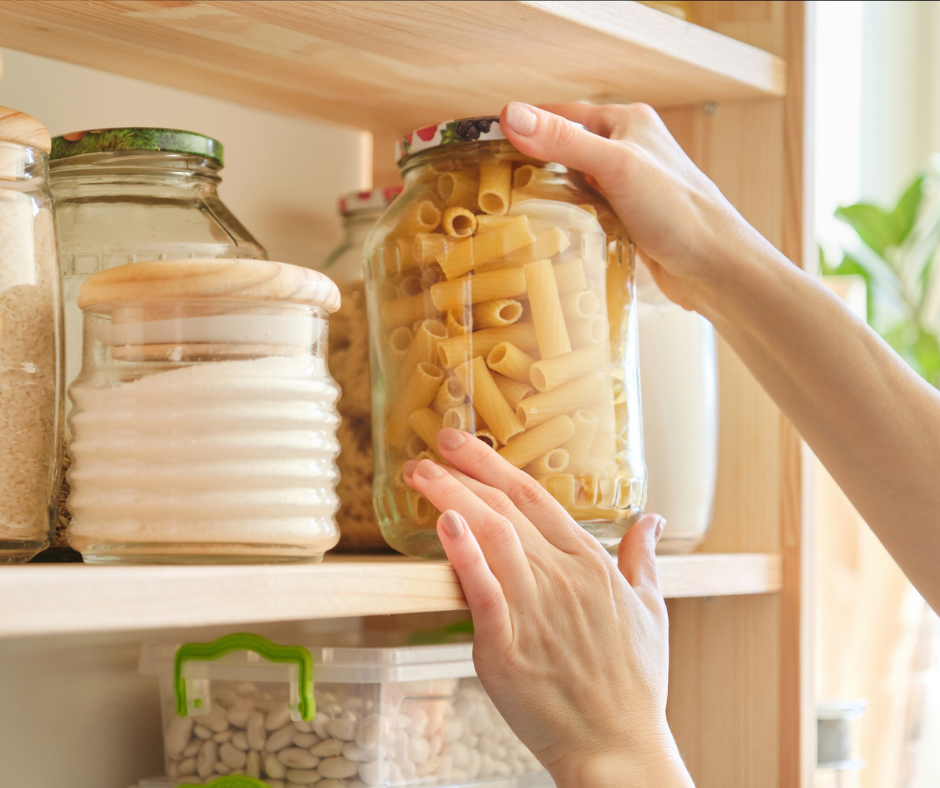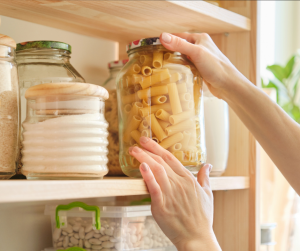 It's the elephant in the room that we've all been meaning to address since shelves cleared at lightning speed last March – food storage. More importantly, how do I get started establishing a good storage that will actually feed my family? For many, this is a task made all the more daunting by a grocery budget that doesn't seem to go far enough as it is. "How can I possibly dream of having an excess when my grocery budget is already stretched to the limit?"
7 Tips for Getting Started with Food Storage
First let me just say that I understand. At one point, I started just where you are starting now on a VERY tight budget. But I promise you, it can be done. Here are some pointers to get you headed in the right direction:
1. Patience.
No one establishes an entire year's worth of usable food storage in 6 weeks.
2. "Usable" is the keyword.
Skip the buckets and buckets of hard wheat and dry pinto beans. Most food storages aren't used in apocalyptic situations. I know this from first hand experience. When my husband lost his company several years ago we lived off our food storage for over six months. I'm SO grateful we had more than rice and beans to sustain us. Your storage should be used, rotated, and replenished on a regular basis and include all the things you use day in and day out.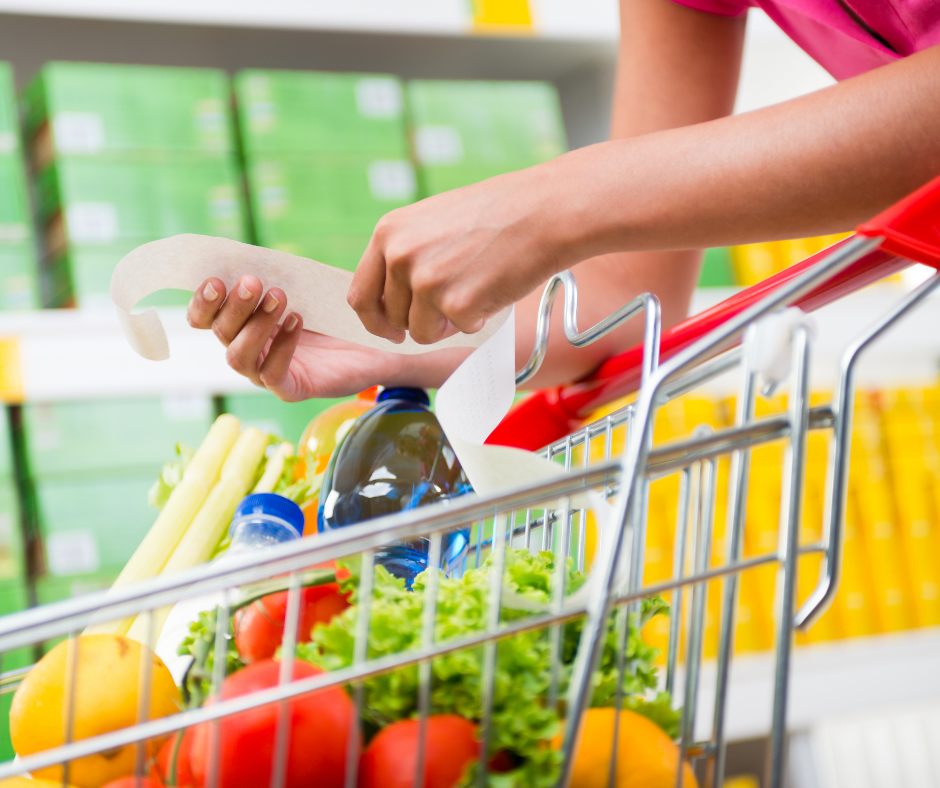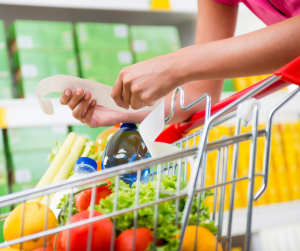 3. My Shopping Motto.
When grocery shopping, remember my motto… "Buy what's on sale and in season and then shop from what you have." The idea being, your food will go a lot farther if, instead of meal planning and then shopping for those meals, you go over your local grocery ads, buy in excess when it's a good deal (at least 60% off regular retail), and then use what you have to prepare meals for your family. Eventually, you will always have everything you need without EVER having to pay full price. But again, patience.
4. Set A Budget.
Until your storage is established, start by designating 30% of your grocery budget to JUST "food storage". You really shouldn't have to increase your budget much (if at all) to build a decent food storage. If pasta is on sale for $0.50, buy 10 or 20. Even if you don't plan on eating pasta that week. You're building. You'll want to adjust that 70/30 split every couple months until eventually you get to where you're using 90-100% of your budget to just replenishing your food storage because you have everything.
5. Be resourceful and creative.
If your neighbor has a tree full of apples they don't need, find a way to use them or preserve them. Free dried apples are cheaper and healthier than fruit gummies at snack time. If you're still in the beginning stages of establishing your storage and things are a little lean, don't go out and buy things for a specific meal. Find a way to use that pound of ground beef and random elbow macaroni in the back of your pantry. Use what you have. Eliminating waste and getting creative will make that budget go twice as far!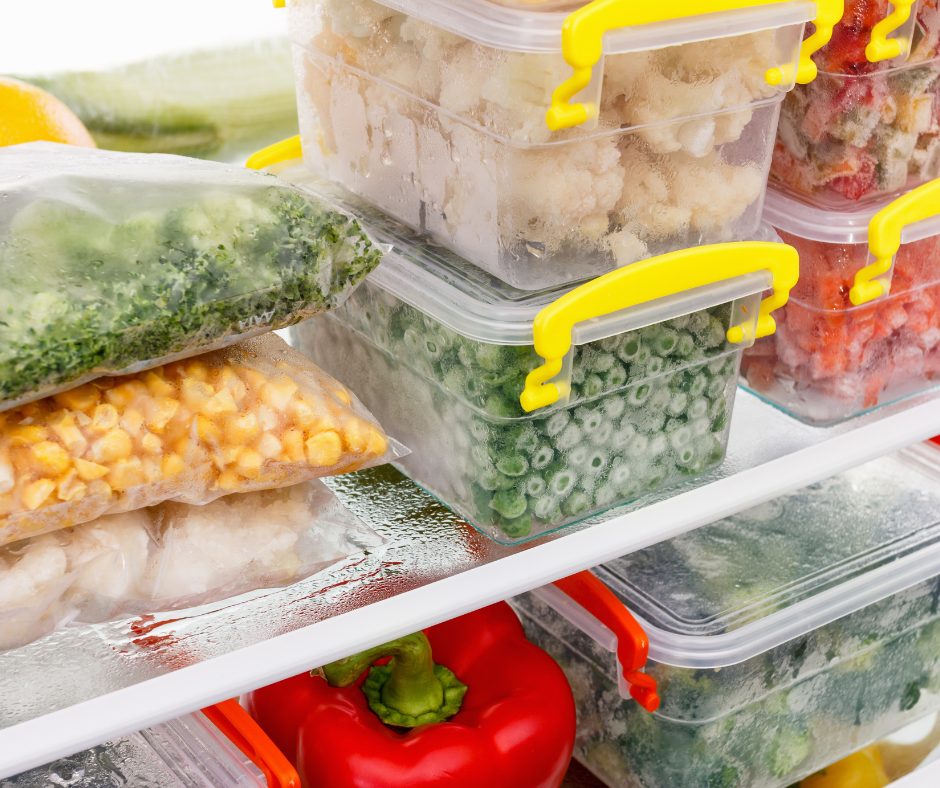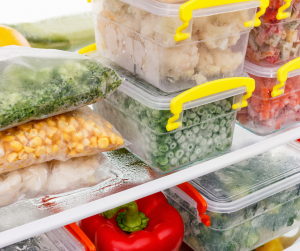 6. Utilize your freezer!
I would even say, if you don't have a deep freezer already, then it is well worth the investment. Cheese, meat, fresh fruit… (all the things that can be quite costly when they're not on sale) can be bought in bulk and stored in the freezer until you need them. Let me just tell you the peace of mind that comes from knowing you have a year's supply of cheese in the freezer. It's life changing!
7. If you can, grow your own food!
Whether it's just a couple tomato plants in pots on the balcony because you're in a rental or a full fledged homestead worthy garden, you won't be sorry!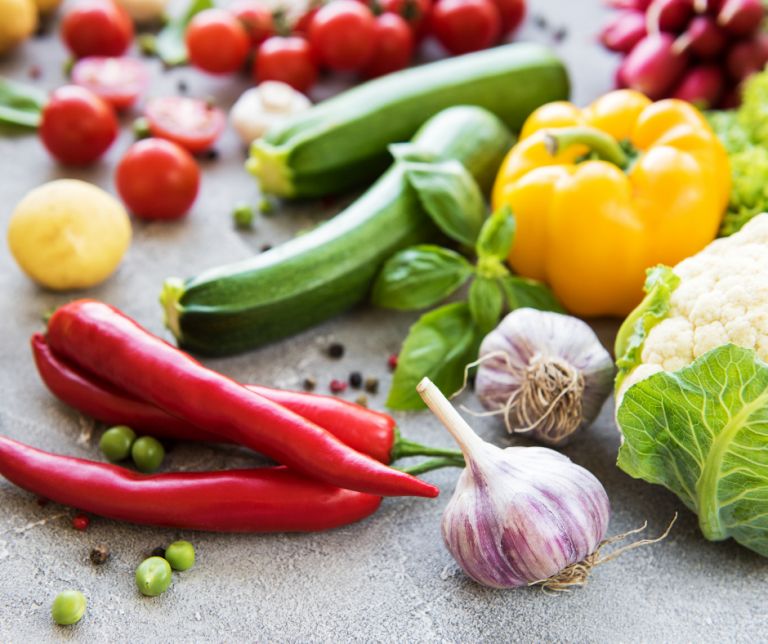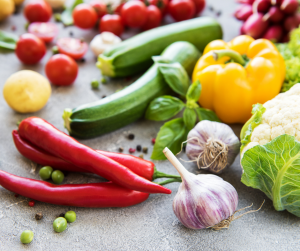 Food Storage Changes Lives
It's been so rewarding and makes me so happy to get messages telling me how these methods have changed the way you shop and cook! I promise you, this works!! You will eat well, have peace of mind next time crap hits the fan and you will save so much money. Get started today!