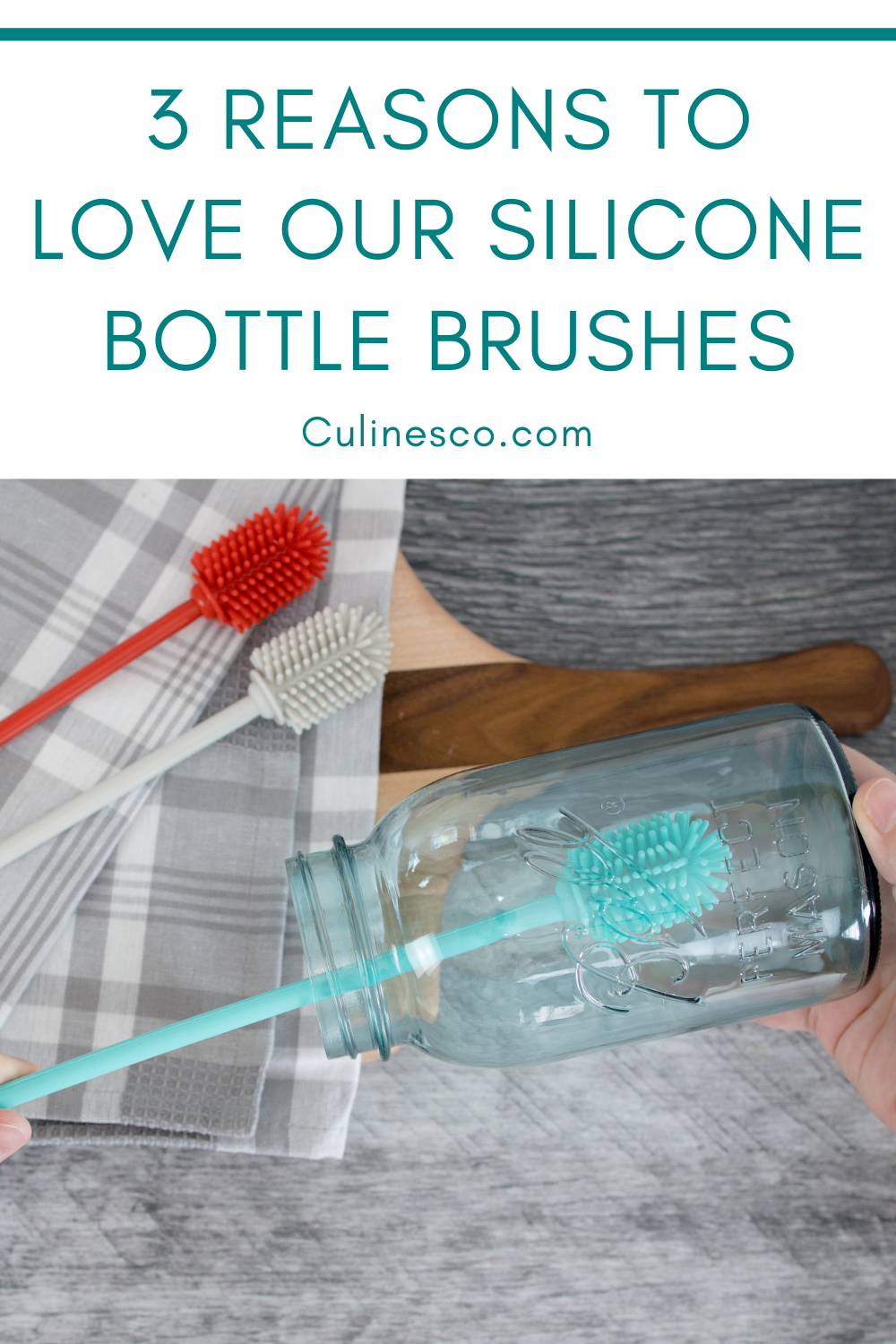 Our silicone bottle brush is a fantastic cleaning tool for your kitchen! It's unique length and silicone bristles not only make it handy but a must have to get into tall jars or hard to reach places. Plus it comes in gorgeous colors! We think you'll agree there are a number of reasons to love our silicone bottle brush. Here are our top 3!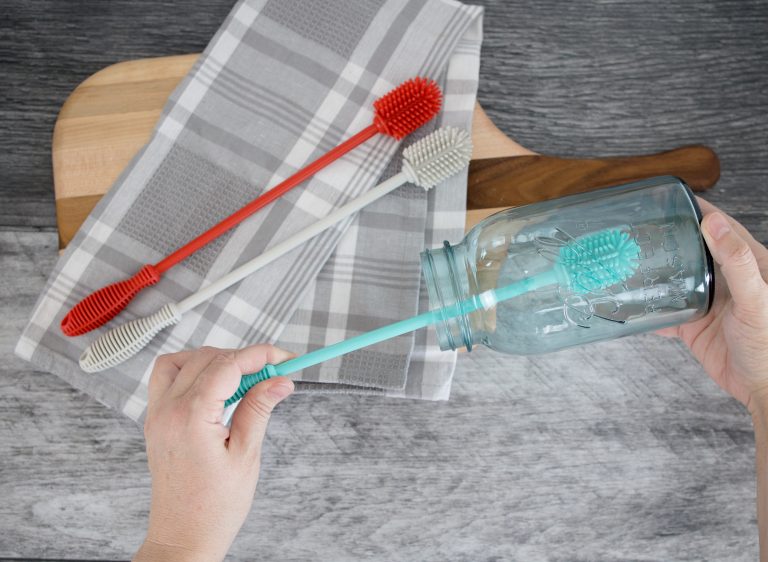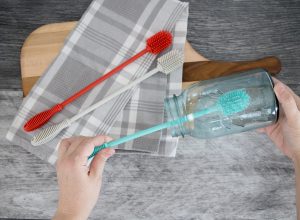 1. It's tall!
At more than 12 inches in length (31 centimeters) the silicone bottle brush is TALL! This means it can easily reach down into large half gallon mason jars or extra long sports bottles.
It's small brush is also perfect for narrow openings like skinny flute glasses. You'll be able to reach to the bottle of flower vases with ease and get all those tall items in your kitchen clean as a whistle.

2. It's dishwasher safe and doesn't harbor bacteria
The silicone bristles of our bottle brush don't harbor bacteria the way traditional bristle brushes do. Food particles and gunk don't get stuck and won't make your kitchen smell. Silicone also doesn't irritate skin or react with other materials so it can clean anything.
It's also easy to sanitize. Because it's made of silicone, the bottle brush can easily withstand the high temperatures of consumer dishwashers. This makes it a breeze to sanitize because you can just throw it in with your next load.

3. It comes in 3 colors!
Our bottle brush comes in 3 vibrant colors to match your Ergo Spouts®! You can order the Barn Red, the Cool Grey or the Vintage Blue.
While the Vintage Blue and the Barn Red are the same colors as our spouts, the Cool Grey matches the rubberized grippy handle on all our spouts!
Grab yours today by clicking on the button below and visit our shop.