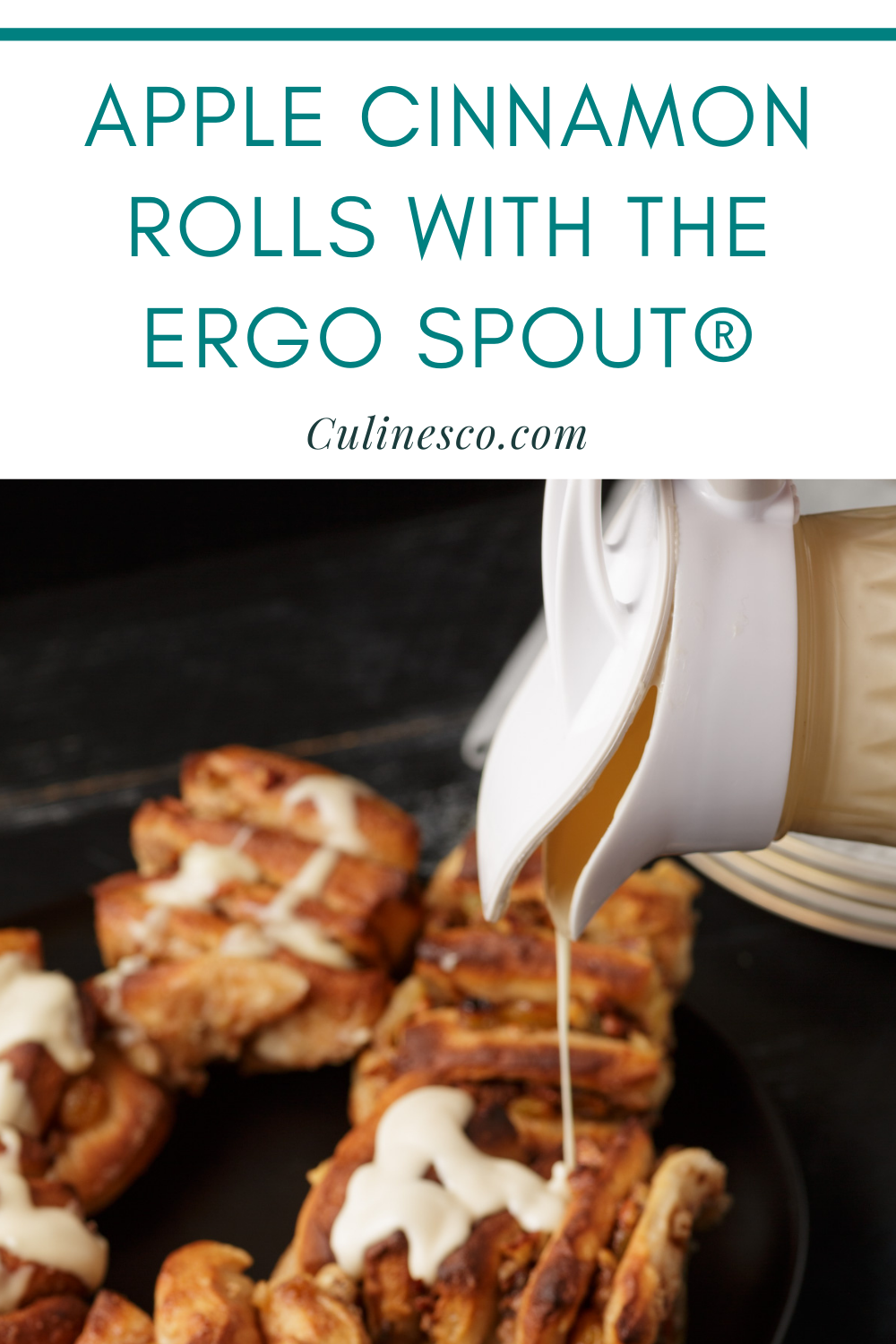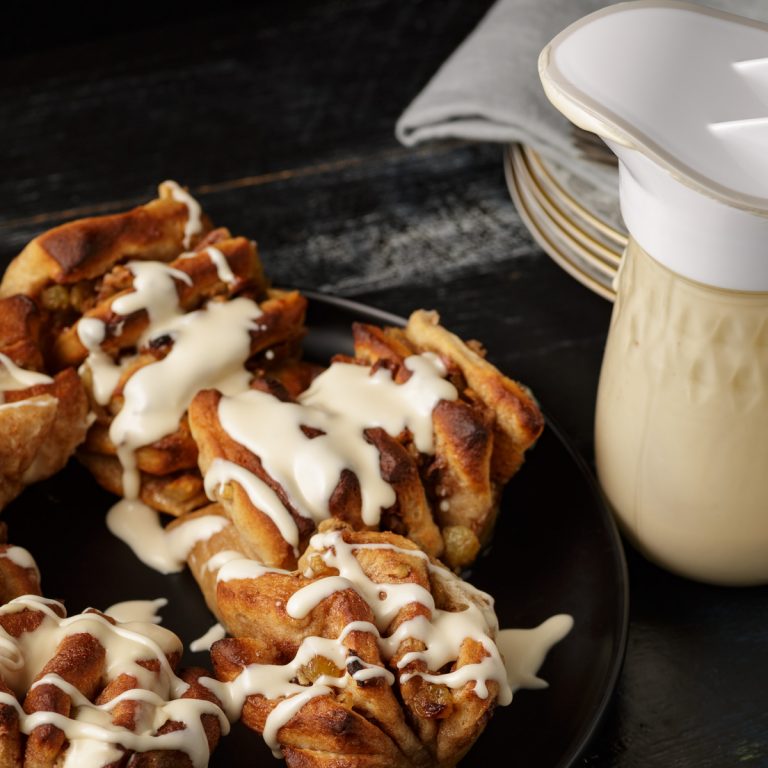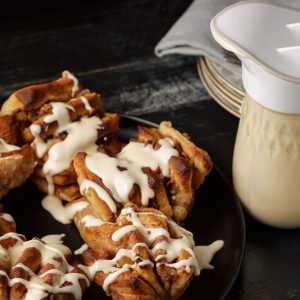 Cinnamon rolls are always a treat! These Apple Cinnamon Rolls with caramel syrup are a decadent treat! They would make a lovely holiday breakfast or a simple way to make an ordinary day special. They have the warm flavors of fall but can be enjoyed year round!
The Ergo Spout® will help make these cinnamon rolls perfect!
We have partnered with Barbara from Butter & Baggage to show you another delicious way the Ergo Spout® can make life in the kitchen easier! The Ergo Spout® is perfect for drizzling the right amount of caramel cream cheese glaze on these delicious rolls.
This recipe takes a slightly sweet dough and layers in tart apples, nuts and cinnamon and sugar–all pretty standard for a cinnamon roll. However, rather than rolling her layers together, Barbara stacks and slices them, then bakes them in a muffin tin. The result is a beautiful pull apart roll that is easy to serve.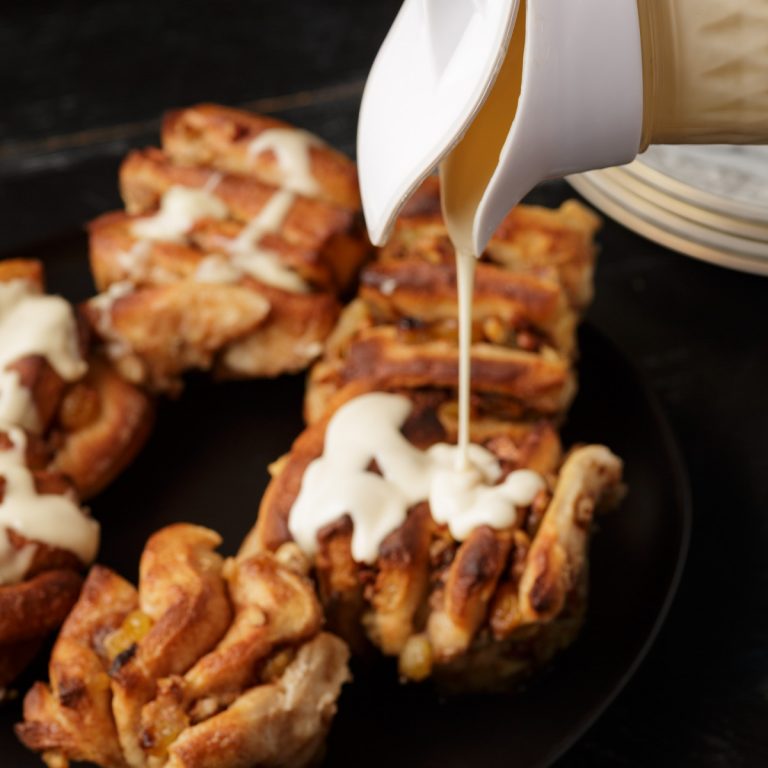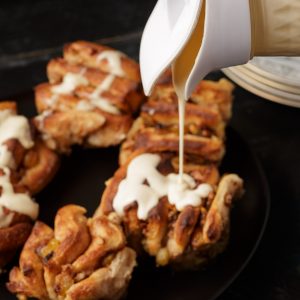 Don't Forget the Caramel Cream Cheese Glaze
Before diving in make sure you generously drizzle on the caramel cream cheese glaze using the Ergo Spout®! You are sure to lick your lips (and maybe your fingers) as you enjoy these apple cinnamon rolls. Make sure you click below to get the recipe.

For more amazing recipes using the Ergo Spout® click below!