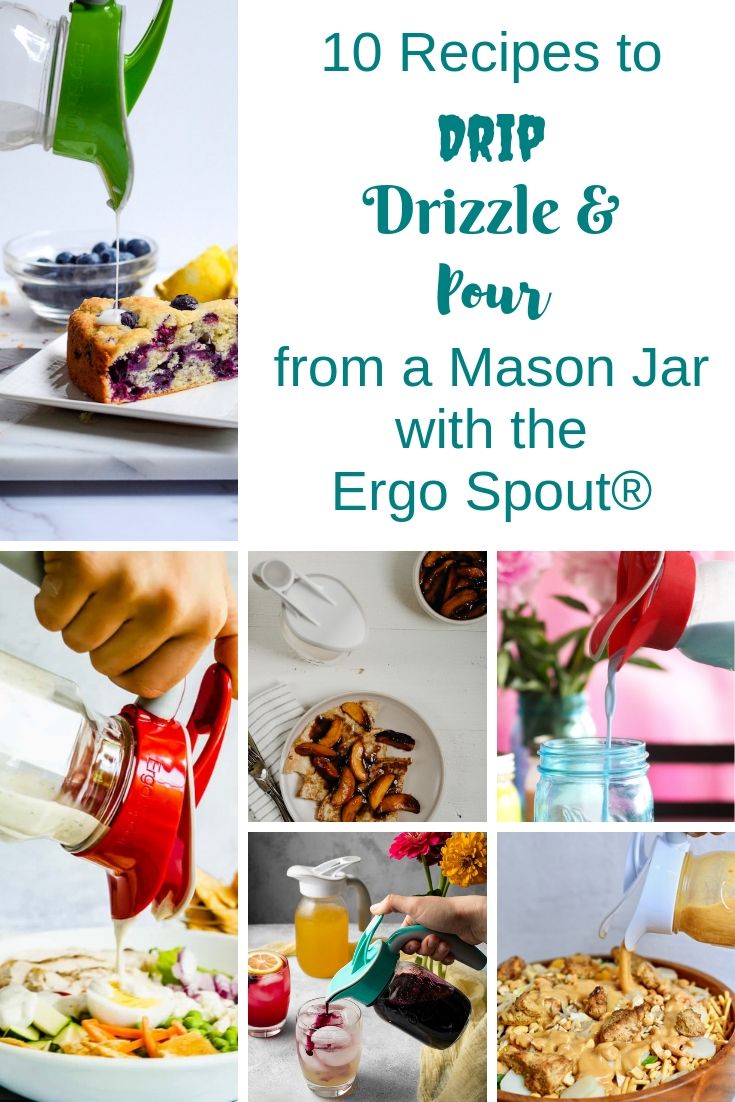 Some of our favorite food bloggers have created these delicious recipes so you can use your Ergo Spout® at every meal.
The Ergo Spout® is likely the most versatile serving piece in your kitchen. With a spout that allows contents to flow with ease, there is no limit to what you can make and pour out of a mason jar. Some of our favorite food bloggers have developed creative and delicious recipes all made especially for your Ergo Spout®. These recipes prove that the Ergo Spout® can be used at every meal from breakfast to evening dessert!
First, we'll start with a simple homemade almond milk. Whether you are dairy intolerant or watching calories you deserve a nice cold glass of milk in the morning! Our friends at Sage & Celery will walk you through each step to make this health-focused almond milk that is easier than you think!
2. Blue Rose Cashew Milk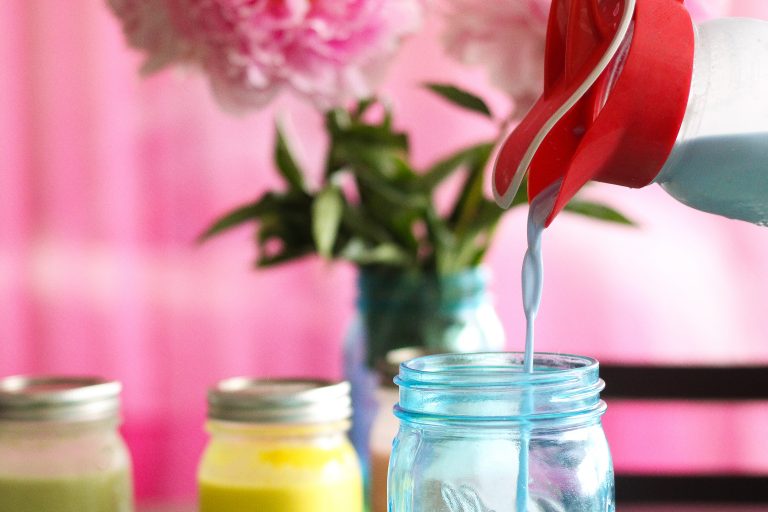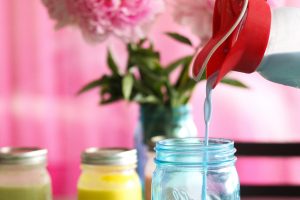 If you are feeling a bit more festive, check out this blue rose cashew milk. The Tiffin Kitchen offers a fun spin on this alternative vegan milk. Its high protein, vitamin, and antioxidant content means you will be clamoring to enjoy this unique beverage. All the required ingredients are natural, even the coloring!
Nothing says breakfast like a tall stack of flapjacks fresh off the griddle. Eat Like No One Else shares a delightful spiced blueberry syrup to take the flavor profile up a notch. This syrup is sure to make your pancakes pop off the plate with a fusion of zesty spice and berry sweetness.
Speaking of blueberries, check out this indulgent blueberry breakfast cake with lemon drizzle from Worn Slap Out. Great for preparing in advance, this breakfast cake has all the flavors you want without weighing you down. It may taste like a dessert, but you can keep that little secret to yourself and enjoy it without guilt!
Finally, Salt Jar gives us this decadent recipe for crepes with caramelized peaches. This dish blends a familiar idea with delicate preparation for a simple, yet refined breakfast delight. The subtle sweetness of the peaches will leave your mouth agape for these wonderful crepes! Plus you won't believe how easy crepes are to make with the Ergo Spout®.
Longbourn Farm leads us into our midday meals with a homemade ranch dressing. Great for vegetable trays and salads, this classic ranch dressing is sure to freshen up your late morning snacks. It's even versatile enough to pair well with pizza and wings on the weekend!
Josie + Nina also has a ranch dressing and this one has a unique spin: mascarpone cheese! This mascarpone ranch dressing makes Siciliy proud and is sure to keep your tastebuds happy. Who could say no to more garlic?
Up next, we have a zesty, creamy lemon and herb dressing. Sweet N Sassy Eats gives us this recipe with the right amount of tang to lend itself well to meats and pastas in any number of dinner courses. It's also flexible enough for you to customize to your flavor preferences and dietary needs!
This Asian chicken salad with Mandarin peanut vinaigrette would also make a perfect dinner for you and your family. KendellKreations pays homage to Asian flavors with an extensive list of authentic ingredients. Rich in flavor but light on the stomach, this salad will quickly become a favorite.
10. Blueberry Lemonade Concentrate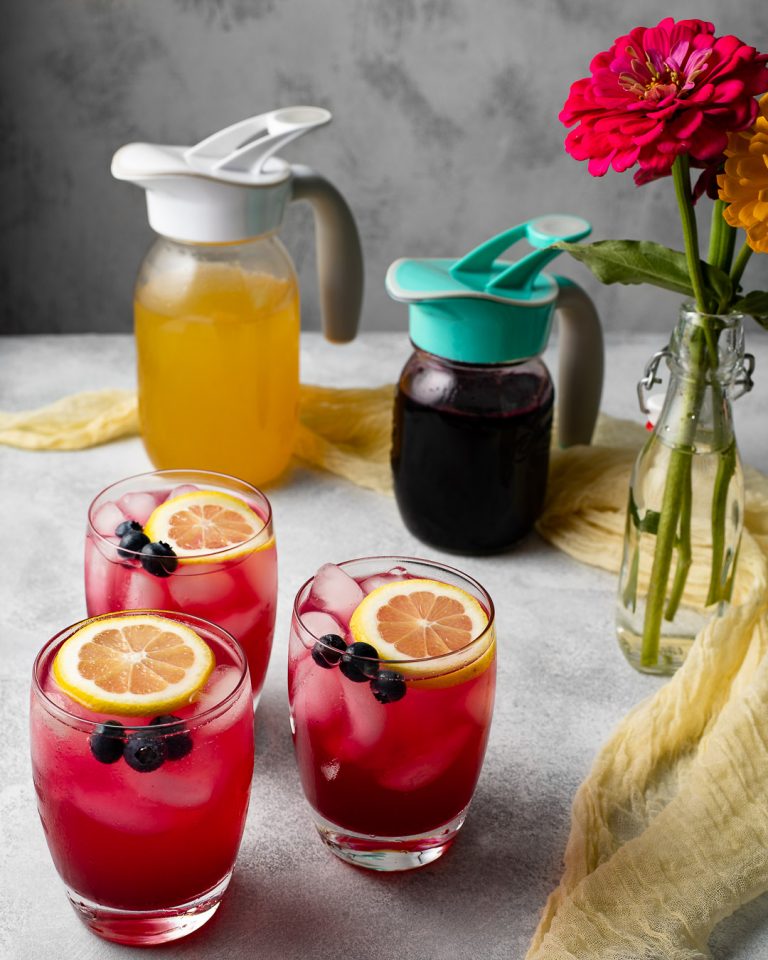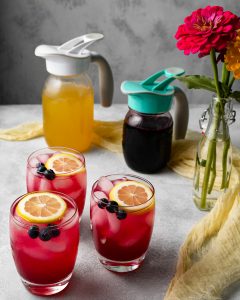 We wouldn't leave you without a beverage option! This blueberry lemonade concentrate recipe from Clean Plate CLB will be the perfect way to cap off your evening. Create a customizable combination of blueberries and lemons sure to satisfy your sweet tooth.
The Ergo Spout® is the Perfect Accessory for Any Recipe
As you can see, our food blogging friends sure know how to create unique , healthy, and delicious meals! From sunup to sundown, it's easy to find fun new recipes for your Ergo Spout®. For an added layer of gratification we recommend you pair the Ergo Spout® with a vintage mason jar. Tie together a piece of history with one of the contemporary food indulgences listed above for a meal you won't forget! With four great colors to choose from, Ergo Spout® has you covered for all your mason jar serving needs.