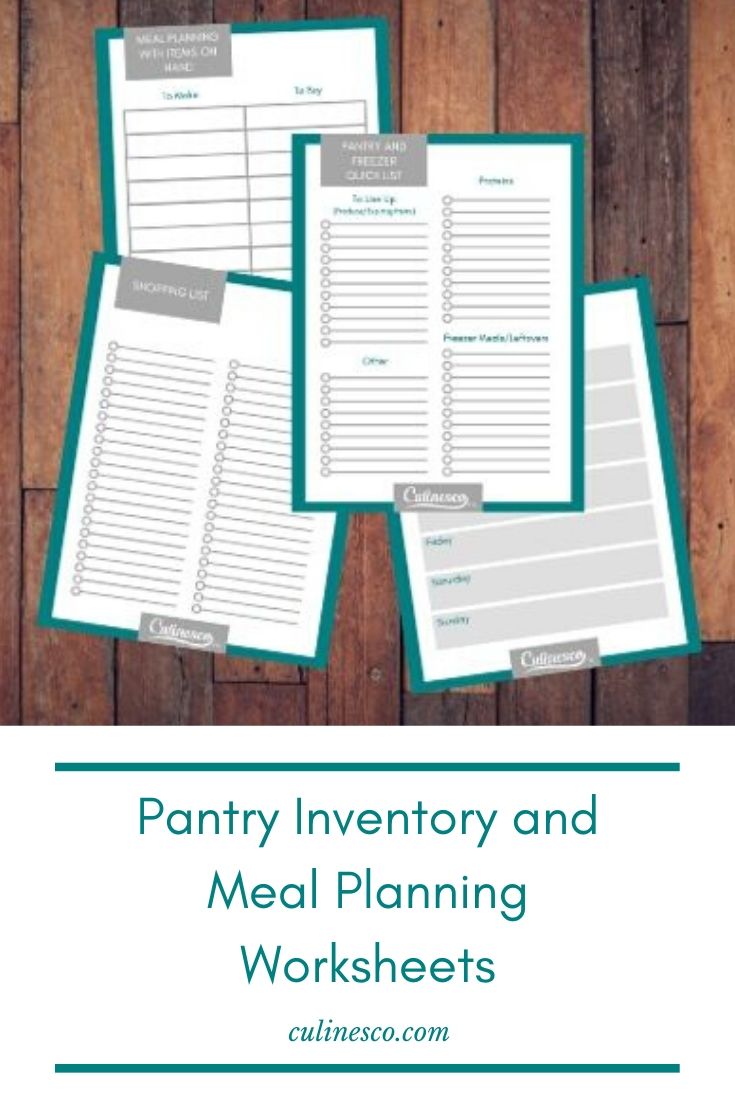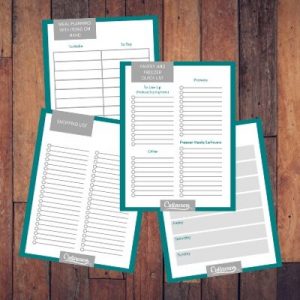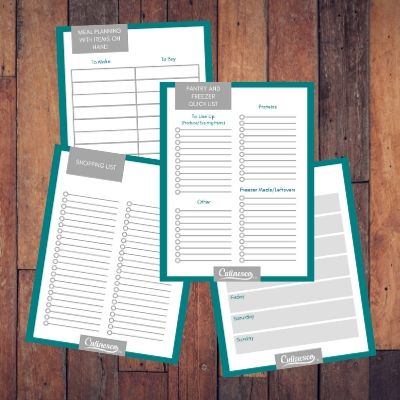 We recently returned from a long trip and the house felt pretty empty of food. However, I wanted to see what we had on hand before I went to the grocery store so I used these handy meal planning worksheets. It turns out that I had a number of meals I could make without spending a dime! Here's my method for taking a pantry and freezer inventory and using it for meal planning. It's so simple, you can do it too!
Worksheet One: Take a Quick Inventory of Your Pantry and Freezer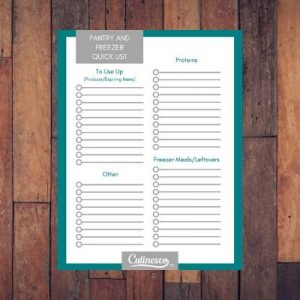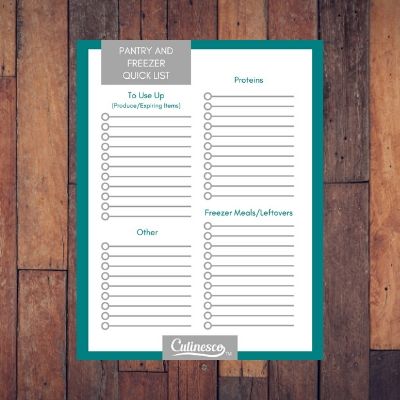 The first step is to take an inventory of items in your freezer, pantry and fridge that need to be used up or can be incorporated into recipes for a meal plan. I like to use this worksheet to divide things up. I have a section for proteins, leftovers, produce and other expiring items, as well as, a catch-all section. These lists help me see what I have to work with, and think how I can put them together.
Worksheet Two: Make A List of What to Make and What to Buy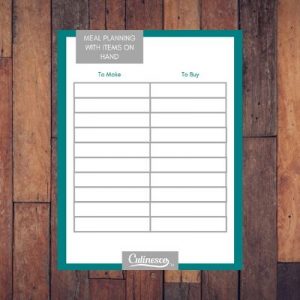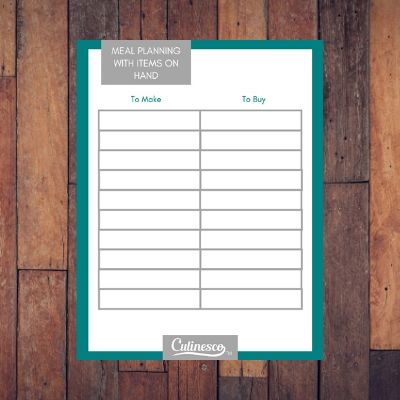 The next step is to make a list of what I can make with ingredients on hand. It's often the case that I need one or two things to make a meal complete so I like to have a second column in my worksheet to jot down items I need to purchase at the store. This helps me start a shopping list that will be productive and contribute to meals.
Worksheet Three: Create a Shopping List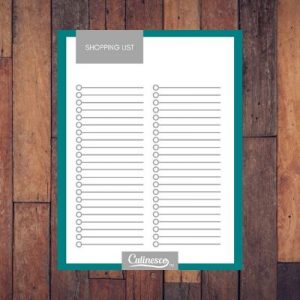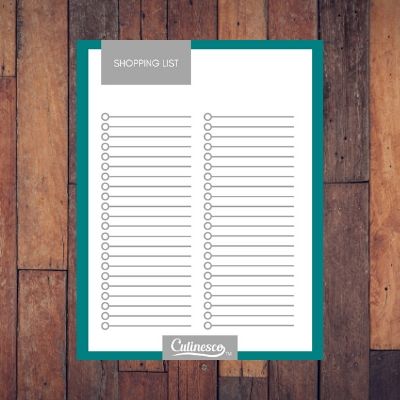 The third step is to transfer the items to buy onto a shopping list. I can also add to the list things we are out of or items we need to restock in our pantry. When I do the inventory in step one I typically find grocery items that we are low on. As I create my meal plan in step two, I always check the recipes to ensure I have everything I need. If not, then the missing items make it onto the shopping list.
Worksheet Four: Make a Meal Plan Menu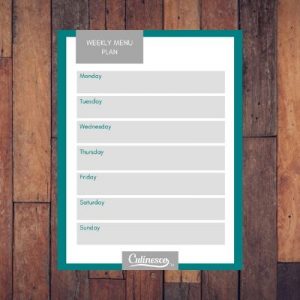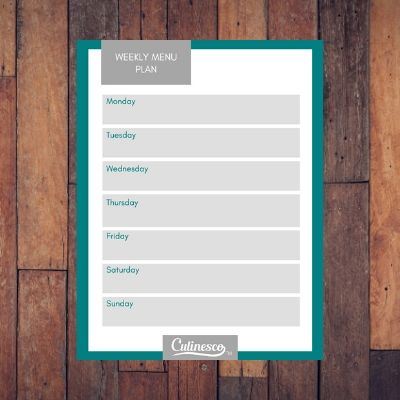 The last step is to take the meals from step two and put them on the menu for the week. When creating the menu, think of the activities or appointments you have so that meals that take longer to prepare are on nights when you have more time.
That's it! Using this simple method and the worksheets will save you money because you won't buy things as the store you don't need. It will also save you time because you will have a list of meals you can make and a menu when it comes time to cook up dinner.
If you try these out drop a comment below. We would love to know how they work for you!
Where Can I Get The Worksheets?
These meal planning worksheets are available as a free download from our shop. You can visit the shop or get them below. Happy meal planning!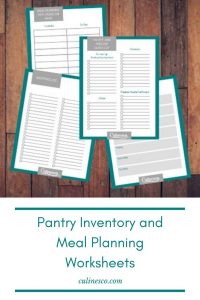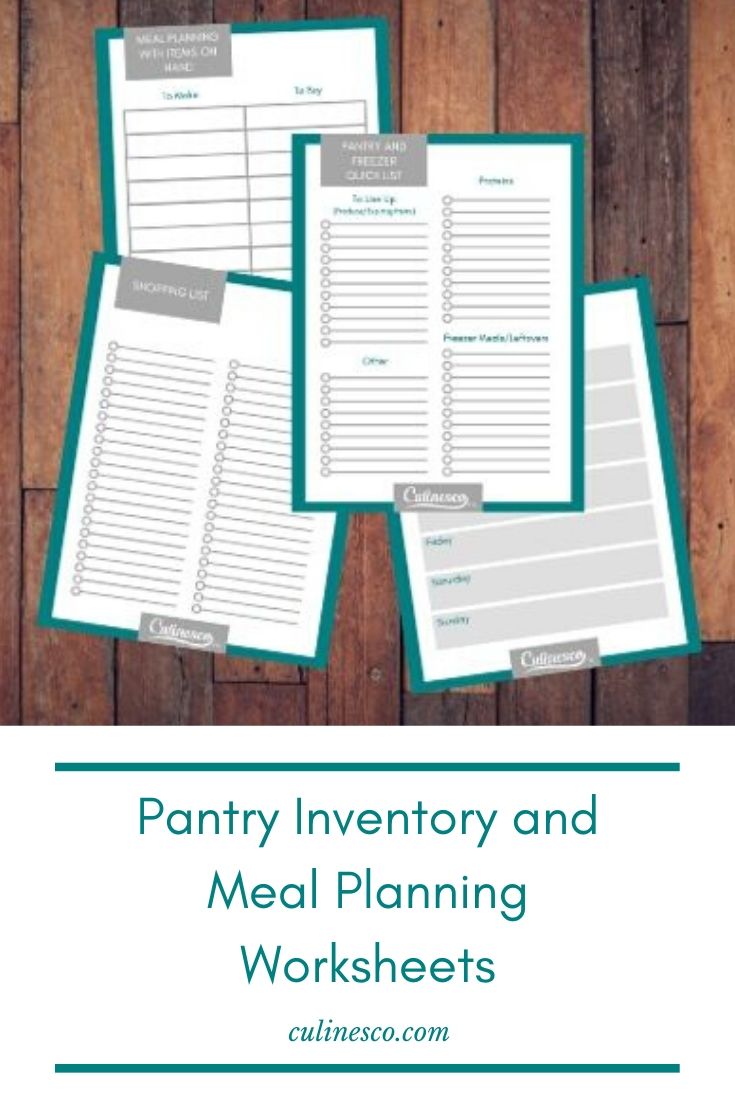 Need Recipe Inspiration?
You might consider incorporating some recipes into your meal plan that can be stored or poured from a mason jar. You can find our archive HERE.